You may think Beetroot in a cake is a strange addition, but these chocolate cakes taste intensely chocolatey.  The beetroot keeps these cakes super moist and if you're wanting to get some extra veggies in your kid's diet they're a perfect lunchbox filler.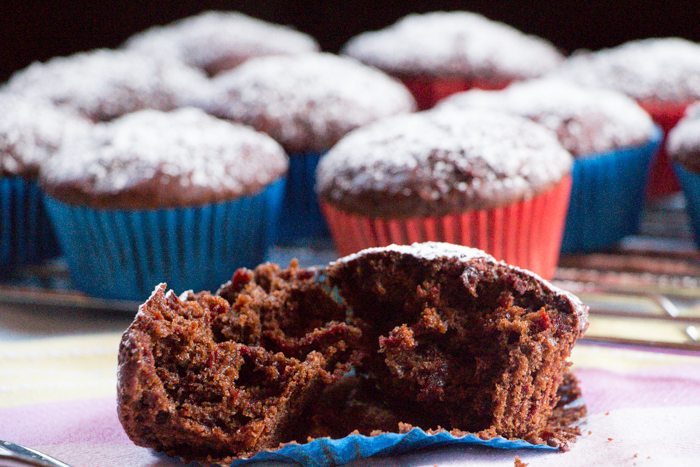 Beetroot Chocolate Cupcakes
Prep time:
Cook time:
Total time: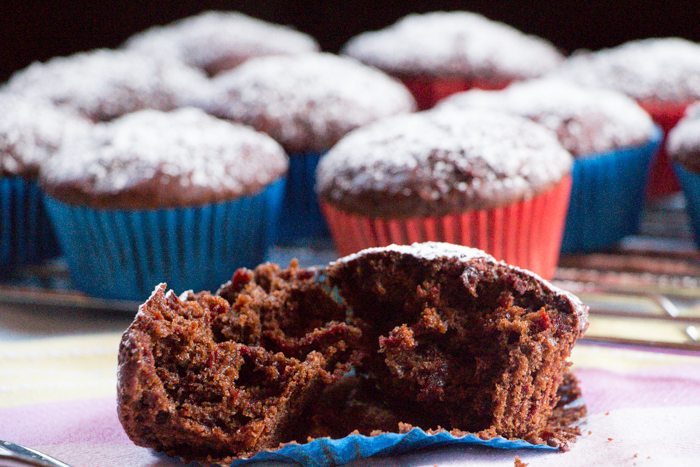 Chocolate cupcakes with the sneaky addition of beetroot make these treats incredibly moist, flavoursome, and full of nutrients.
Ingredients
3 beetroot bulbs (375gm) , peeled and grated
1 and ¾ cups self raising flour
¼ cup cocoa powder
3 eggs
¾ cups caster sugar
180gm butter, melted
150gm dark chocolate, melted and cooled
2 tspn vanilla extract
sifted icing sugar to finish (optional)
Method
Preheat oven to 180C
Line two muffin tins with paper cases
Mix all the ingredients together in a bowl.
Spoon into the muffin cases until ¾ full. Smooth tops.
Cook for 20 minutes, or until cooked through.
Once cool, dust with sifted icing sugar.